There are loads of Islamic Songs available for Children. In fact, there are so many that you might have a hard time picking the best Nasheeds for kids.
So, we put together our top 10 Islamic songs for Kids.
Let's get into it.
Top 10 Nasheeds for Kids
Allah Made Everything by Zain Bhikha
Allah Made Everything is a fun, educational song for children. The song is simple. Zain Bhikha picks an animal and sings about its behaviour and characteristics.
For example, the lyrics say 'Hey little fish in the bottom of the ocean, moving along with a really cool motion'. This not only educates children about fish, but there are also verses to help them understand that all these creates came from Allah and submit to him.
Furthermore, the music video features comedian Omar Regan. Let's take a look.
Read my full review on Allah Made Everything
Omar and Hana Songs
Omar and Hana is an animation cartoon series originally created in Malaysa.
The characters learn about Islam and go on various adventures. There series is in multiple languages and there are loads of episodes, sometimes featuring special guests such as Mufti Menk and Zain Bhikha.
In each episode, Omar and Hana will burst into song.
Therefore, it's difficult to pick a song. I've gone for Alhumdulillah as it features well-known Nasheed artist Siedd. If you've not heard of him before, check out his song 'Back to You', it's brilliant.
Interactive Prayer Mat for Kids
This prayer mat is a perfect way for kids to learn about Salah, it's fully interactive. Buy on Amazon.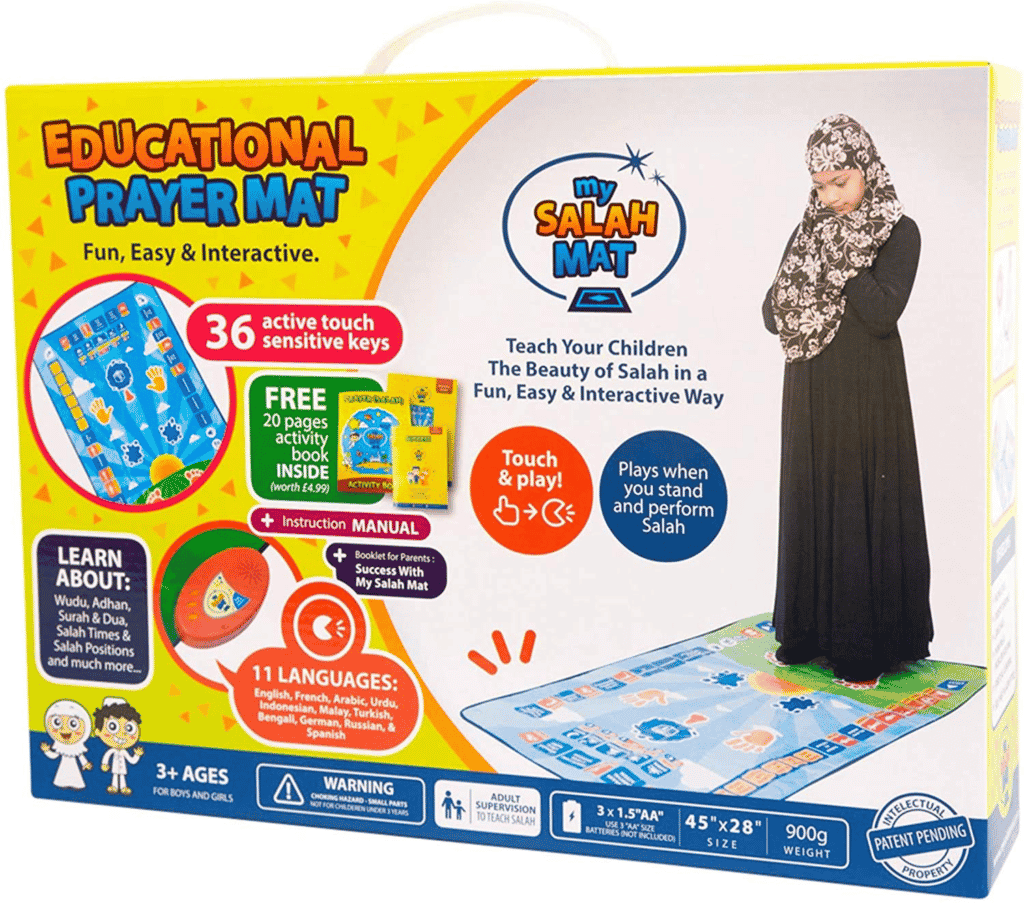 One4Kids Songs
One4Kids is a network of cartoons and also a video streaming service (abit like Netflix) dedicated to Islamic Kids shows.
Cartoons include 'Laith and Layla', 'Kazwa and Bilal' and Zaky, who is their flagship character.
Who is Zaky?
Zaky is a purple bear who appears in various cartoons, usually singing Islamic songs with the children characters. Zaky also features with Omar and Hana several times.
Check out 'Allah Created Everything' by Zaky:
Salam Alaikum by Harris J
Probably the most viewed song on the list. Salam Alaikum is a fantastic song that both kids and adults love.
Produced by Awakening Records, Salam Alaikum was the debut of the now famous Harris J.
The song came out in 2015, Harris has gone a long way since then, now crossing over to mainstream music. However, Salam Alaikum continues to rack up the Youtube views.
Read my full review of Salam Alaikum by Harris J.
Spiderman Nasheed by Omar Esa
All about superheros, Spiderman Nasheed is great for kids.
What make this one so good?
Omar Esa has taken something most children are attached to (superheros) and used them to help convey a message.
The song teaches that the real superheros are the sahabas, prophets and others mentioned in Islam. Furthermore, it does this without putting down the relatable superheros like Spiderman, Batman, Aquaman etc.
Omar Esa is also known for creating the first ever Nasheed musical drama, a 30-minute music free drama available to watch here.
Watch the Spiderman video below. Another close contender is the song Jummah Mubarak.
Ramadan Moon by Yusuf Islam
Cat Stevens was a huge mainstream singer who could sell out large arenas in London and around the world. Then, he converted to Islam and started producing vocal only Nasheeds.
One of these Nasheeds was Ramadan Moon. It teaches children about sighting the moon before Eid, and is one of the oldest Kids Nasheeds on our list.
Yusuf Islam how goes by the name Yusuf 'The Cat' Stevens. He has picked up the guitar again and now sings a mix of his old songs and Islamic songs, all with good meaning behind them.
Here is the music video to Ramadan Moon:
Lota for Kids
Easy to use bidet/lota for children. Buy on Amazon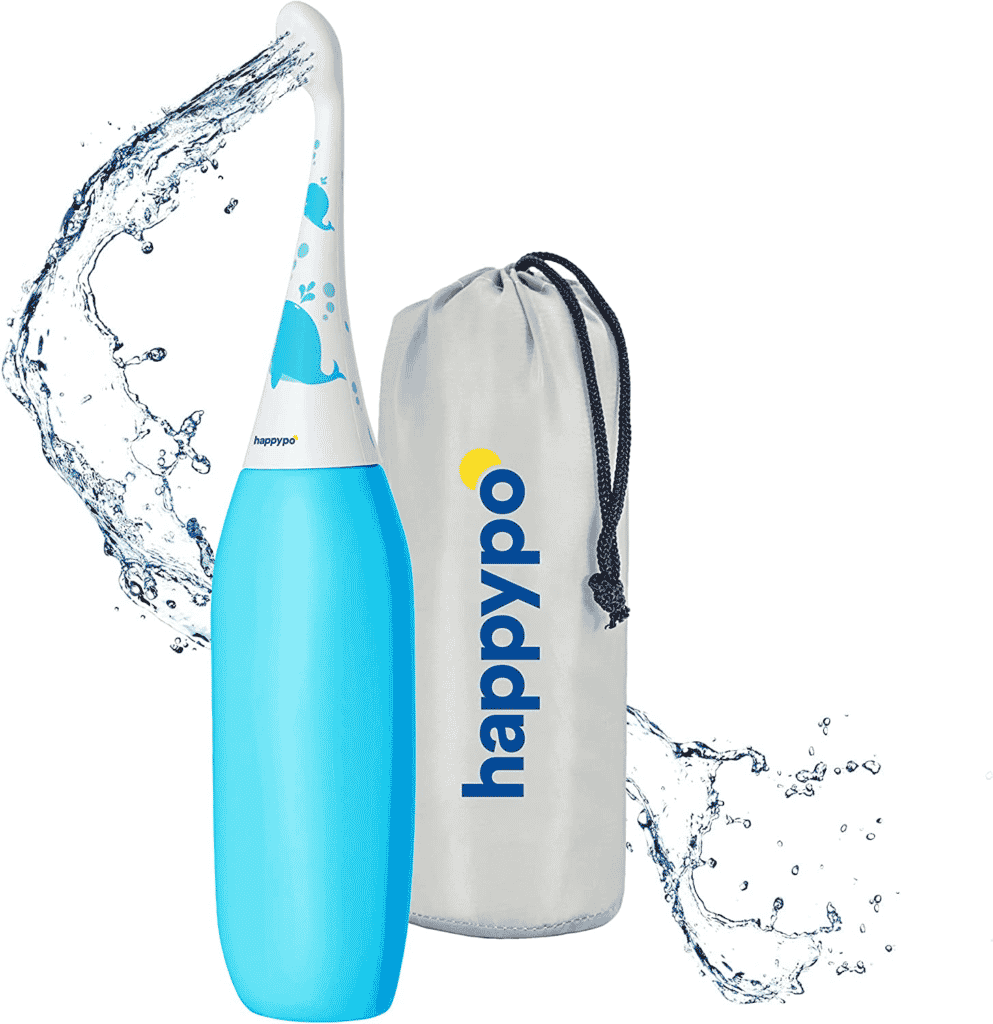 Rhythm of Surrender by Dawud Wharnsby
Dawud Wharnsby is a Canadian singer/songwriter who focuses on Nasheeds of kids.
Rhythm of Surrender has a pleasant rhythm and uses no instruments apart from drum.
Other Dawud songs include 'Sing Children of the World' and 'Bismillah'.
Eidun Mubarak by Maher Zain
A recent Eid song by Maher Zain, this one is perfect for children on Eid, helping them get into a fun spirit.
Read the full Eidun Mubarak review
Mini Muslims
A Youtube channel dedicated to Islamic songs and stories for kids.
There are loads of songs on this channel, most of them are combined with a cartoon music video to help keep your child engaged.
Most of the songs are not original. However, they are popular songs that have been resang with Islamic lyrics.
Here is an example using Twinkle Twinkle little star, the Muslim version:
A is for Allah by Zain Bhikha
Originally a song by Yusuf Islam, I feel the Zain Bhikha version is better for Kids.
The song goes through the letters of the alphabet, describing an element of Islam for each.
For example, A is for Allah, B is for Bismillah.
However, the Araib letter are used. Making it a good way for kids to learn the Arabic alphabet.
Best Nasheeds for Kids?
So, there are loads to choose from. If I had to pick a favourite from the list it would be 'Allah Made Everything' by Zain Bhikha. What's yours? Leave a comment and rate this post below.
These ratings are used for nothing other than to give me an idea of what posts people like. So please rate the post using the star system below.