I usually use this platform to review Nasheeds and have never reviewed a film before, but this one has got me excited!
The Balance is a film about the Islamic entertainment industry focusing on Islamic Music, comedy, art and more.
Furthermore, it's a film by award winning director Abrar Hussain.
Who is Abrar Hussain?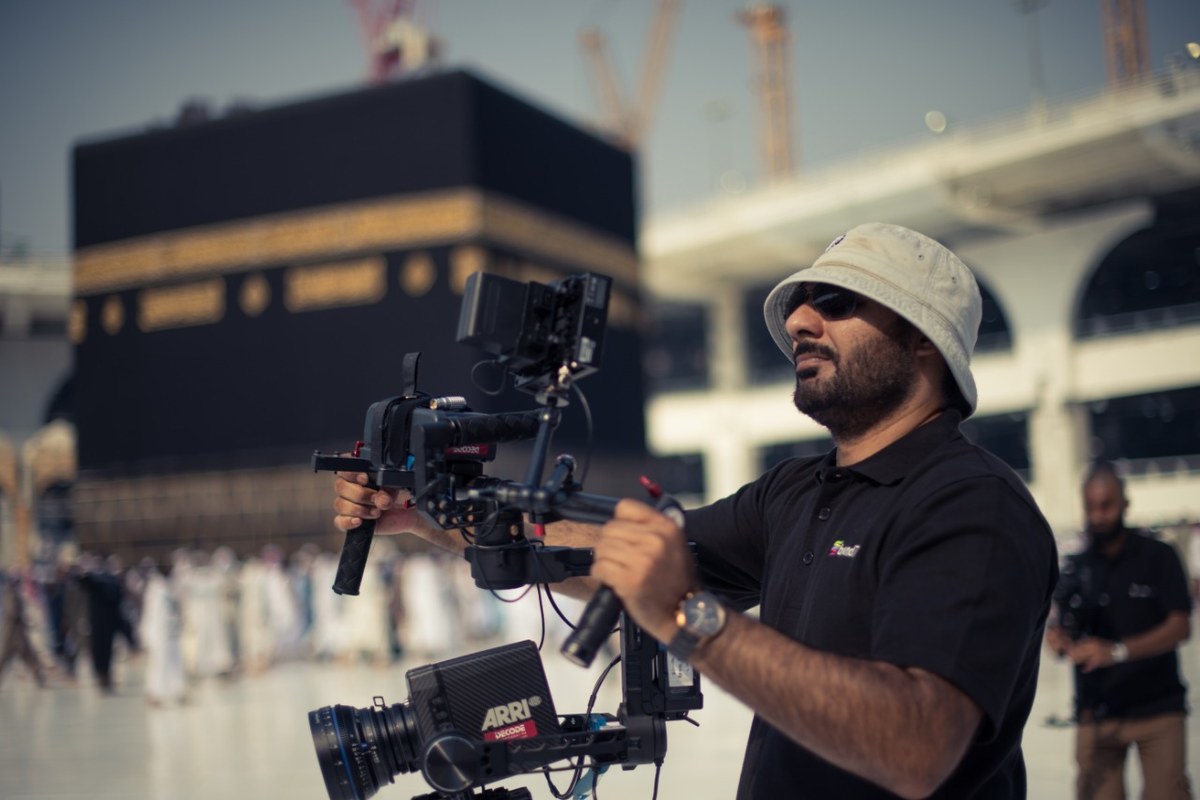 You may remember a documentary film titled 'One Day In The Haram', which released in 2017. Or a similar movie titled 'One Night In Al-Aqsa' which released in 2019. These releases helped establish Abrar Hussain as a leading director of Islamic films.
Now, in 2022, Abrar has moved away from holy sites and released a film quite different. This one is all about the Islamic entertainment industry.
What is The Balance About?
Produced by Red Race Films, the Balance interviews some of the biggest names in the Islamic entertainment industry about their journey as an Islamic entertainer over time.
The Islamic entertainment industry has progressed fairly rapidly in recent years. In the early days, Islamic artists faced backlash over elements of what they were doing. However, the industry is much more widely accepted today.
The balance tackles key issues facing Muslims in 2022 and takes a look at where the Islamic entertainment industry began and where it might be heading next.
Famous Faces in the film?
The filming took place across six countries: Canada, UK, South Africa, Australia, US and Denmark.
In fact, there are loads of familiar faces from the Islamic entertainment industry in the trailer alone.
Here they are:
Omar Suleiman
Yasir Qadhi
Allah Made Me Funny
and more
Furthermore, a number of Nasheed artists helped produce the film. Including Safe Adam and Ilyas Mao (who produced the vocal only soundtrack for the film).
Other Muslim artists include BBC Asian Network's Noreen Khan, Ali Official and fitness trainer Nazia Khatun.
But, Why The Name? What are we balancing?
The name of the film is genius in my opinion.
Muslims who work in the Islamic entertainment industry often find themselves finding a balance between showbiz and deen. As a Nasheed review website, we know this too well.
So, let's take a look at an example related to Islamic Music.
Some Nasheed artists keep their music as Halal as possible, by removing all forms of music including drums and daff. On the other hand, some artists use a wide range of musical instruments, including string and wind instruments.
The later sounds good to most western ears, however the former is considered more halal. Finding the balance is key!
Where can I watch The Balance?
Abrar confirmed that they will be doing a cinema tour from July 22nd 2022 Inshallah. Follow @abrar_hussain_media or visit the Red Race Films website to keep up-to-date with key events near you.
What's a Cinema Tour?
A cinema tour is where the film makers travel from one city to next, screening the movie in various cinemas.
Islamic cinema tours are usually ran in conjunction with a charity/organisation (such as Human Appeal, Penny Appeal or the Emerald Network). A charity appeal may take place at the event, or a short charity film shown before the main screening.
When will the film release?
At this stage the release date is unknown. The films usually release once the tours are over, sometimes on platforms such as Amazon Prime (at least, that's what happened with 'One day in the Haram').
For now, you will need to keep a lookout for the tour dates to get a chance to watch the film.
The Balance Trailer
Here it is. The Official trailer for The Balance:
The Balance Film Review
Review coming soon. I will leave my review here once i've had a chance to watch the film. So, watch this space!
Are you excited for The Balance? Leave a comment below.