How do I find a Muslim husband or wife? Where do I look for an Islamic partner? Do people really use marriage sites?
POV: Your journey to find a Muslim marriage partner has been a bumpy ride. Everyone you speak to seems incompatible and things just got worse…. the lockdown.
Getting married appears to be a simple task for the rest of the world, but it has now become impossible in your mind.
Is there any hope? Yes!
Fortunately there are several ways to search for a Muslim marriage partner in the modern world, and many of them are remote methods. For example, through a Muslim marriage site, app, bureau or Whatsapp group.
This post will focus on those searching in the UK, however many of these methods apply across the globe.
Why Marry in Islam?
There are plenty of positive reasons why you should pursue marriage in Islam, such as the Hadith about marriage completing half your deen. However, I believe the Quranic verse below provides the best reason… because it's a favour from Allah.
Another of His signs is that He created spouses from among yourselves for you to live with in tranquillity: He ordained love and kindness between you. There truly are signs in this for those who reflect

Quran 30:21 – Oxford World's Classics edition
So let's start.
Muslim Marriage Avenues
Some of the approaches below might surprise you, but it's worth giving everything a go.
Remember to keep your search Halal by only talking to serious candidates, involve parents early and try to meet in the presence of others – such as family, friends or in a public space.
Try A Muslim Marriage Site or App
There are three amazing benefits of using marriage apps and websites:
You can find people from further away
You can narrow your search through filters
It removes the awkwardness of meeting
How to they work?
You simply upload a Marriage profile to the website or app. After that, you can browse other profiles and message those who catch your interest. A great way to narrow down the search is through the use of filters.
What kind of filters are available? Here are a few examples:
Age
Location
Religiousness
How often they pray
Culture
Beard / No Beard
Hijab / No Hijab
Sect
There are many more. In fact, you can filter for just about any physical, personality or behavioural attribute.
Top Muslim Marriage Apps and Websites
Below are some examples of popular Muslim Marriage Apps and websites in the UK.

Probably the most popular and modern app of the lot. Muzmatch offers a unique twist on finding a spouse.
It takes the same concept as Tinder, a popular dating app where users swipe profile photos left or right.
Swiping left indicates 'not interested', while swiping right is equivalent to a thumbs up. After swiping, the user waits for a response and if the two users have both swiped right they get a chance to talk – including video call!
Best of all, Muzmatch is free to use and boasts over 3 million members.
So, how do you narrow the search?
Users only see profiles that meet their criteria. For example, you can select to only see people who 'Always pray', are over a certain height and who are within a 30 mile radius from your present location. You can even blur your photo, only sharing with those whom you select.
The Haram Detector
Muzmatch recently introduced the concept of a Haram detector, allowing them to filter out people who misuse the app. Learn more in the video below:
Occasionally parents upload profile for their sons or daughters, however it's less common than other Muslim marriage sites – perhaps because of the unique nature of the app. There is also the option to have your Wali receive an email with the transcript of your conversations.

Similar to Muzmatch, Salam (formerly Minder) allows users to swipe profiles based on their photos and interests.
'Free Forever'
Salam is currently free and claims to stay free forever, with no premium upgrades or in-app purchases. Instead, Salam makes it's money from advertising on the app, which means you will get ads popping-up as you use the app.
The app uses a selfie verification method in order to verify its users, helping ensure you are talking to the same person in the photo.
Give it a go.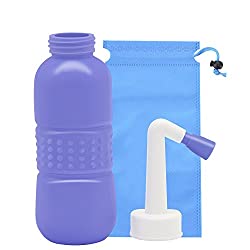 Singlemuslim.com was first launched on 1st August 2000, and it has been going strong since.
The website offers all features and filters mentioned above and has recently launched an app version. Unlike some Muslim dating sites in the UK, Single Muslim focuses on providing a service for all Muslims regardless of their nationality.
The company affiliates with the well-known charity Penny Appeal, and head-quartered in the same town as them – Wakefield, Yorkshire.
Can parents use it?
Single Muslim started as a website before launching an app, as a result the site tends to feature many parents posting profiles for their sons and daughters – at least compared to apps like Muzmatch.
The website is free to join however requires a payment in order to use all features of the site or app. A gold membership will cost around £30 per month. Although, this may be cheaper if you sign up for longer.
With over 2 million members and an advanced search criteria, Single Muslim is worth a try.

Purematrimony.com places emphasis on having the largest network of practicing users. The site offers the option to include a Wali in the conversation while providing the same search filters of other Muslim marriage websites.
Another selling point is that they have a unique scientific personality matching feature. What does this mean?
You can fill out a personality test and see potential matches, helping speed up your search. Users are also able to restrict their photo viewability should they wish.
Learn more about Pure Matrimony from their promotional video:
The name suggests this one is geared towards Muslim females. Muslima.com is part of the well-established Cupid Media network that operates over 30 niche sites. Muslima is purely for those seeking Muslim singles for marriage in a manner that adheres to the Islamic rules on courtship.
Their membership base contains 7.5 million singles worldwide.


Shaadi.com is a little different because it focuses on the South Asian community and not just Muslims. However, the website allows you to apply a search filter to find Muslims only.
Fortunately, Shaadi.com has been running for over 25 years (much longer than the others) and is a great selection if you're of South Asian descent who places high value on culture as well as religion.
Consider Using a Non-Islamic Dating App
Bear with me on this one.
Non-islamic dating apps allow you to meet people from all walks of life. However, many of these apps have a Muslim section, or at least allow you to filter by religion. Lets take a look at some examples.
Eharmony is a huge dating site/app where people 'find love every 14 minutes'. The site is open to all faiths but did you know they have a Muslim subsection?
https://www.eharmony.co.uk/muslim-marriage/
Eharmony have over 40,000 Muslim members, although it may be a slightly different crowd to those found in some of the Islamic apps mentioned above. Why not give it a go?
This app is unique in that it facilitates conversation with people whom you have previously crossed paths with in the real world.
Let's say you attend a huge Muslim event, such as a wedding, chances are you've crossed paths with plenty of Muslim singles. Although many are unlikely to have the app, it never hurts to give it a go.
Match.com is another mainstream dating site that allows you to filter by religion.
A Warning on Dating Sites & Apps
While the above sites are safe, in the past dating sites have used fake profiles in order to attract users to sign up.
What does this involve?
Shortly after signing up you receive several messages from interested users, but in some cases these are fake profile controlled by robots (bots) or employees of the company. They talk to you in order to gain your interest and have you sign up for a paid subscription. After that, they make an excuse or suddenly stop responding to your messages.
While this is not a dangerous practice, it is misleading, so beware.
More serious are cases people using the apps for crime.
When meeting people online, always meet in a public space such as a coffee shop or densely populated park. Try to meet with another person present and always let others know where you are going. Furthermore, involve parents early on.
Muslim Networking and Marriage Events
There were plenty of marriage events up and down the country before Covid. Therefore, we can assume they will continue once the lockdown eases up.
Some are marriage events, while others are for networking.
How do you Find Muslim Events?
There are plenty of speed dating & networking events in London, but how do you go about finding them?
Search Eventbrite
Hosts use Eventbrite to list their events and sometimes take payment via the site itself.
Search for terms such as 'Muslim speed dating', 'Muslim networking' and 'Muslim marriage events' – you will find endless lists of events up and down the country. Many events target specific age groups, helping you to find a potential partner of similar age.
But we can't travel.
Not to worry as currently there are a number of online speed dating events held by various organisers.
Join a Meetup
Meetup is a fantastic social media website that allows anyone to start a Meetup group with people of a similar interest.
There are several Muslim networking groups in London.
By far the largest Muslim networking meetup group in London. They host monthly dinners and previously held an annual picnic of 500 people in Regents Park, close to the London Central Mosque.
A group aimed at professionals, they have been organising free after work meetups for several years. The meetings traditionally took place on a Thursday at Costa Coffee in Piccadilly Circus. However, the location was then changed to Cafe Nero, and is now currently virtual.
Also a website: socialmuslims.co.uk. This group offer matchmaking events with a more active approach. The group organise social events such as table tennis, bowling and scavenger hunts. This provides a fun atmosphere, making it easier for single Muslims to communicate. The leadership team are a friendly bunch.
There are several other more niche Muslim networking Meetup groups. For example, groups related to cycling, debating, eating out and more.
If you're not from London there may also be a Muslim networking group close by. Have a search on the Meetup website or feel free to start one yourself.
Google Search
Of course, searching for Muslim networking and dating events on Google will always bring up relevant results.
Search Through Parents or Family
The traditional methods are the best for some.
Parents have a vast network, a perfect place to search for a potential partner.
The traditional approach is having both families visit one another, providing the boy and girl a chance to talk in their own homes with family present. Cultural practices vary greatly. For example, some parents allow the potential couple to speak alone in a separate room while others keep it in the open.
This method is still fairly common in the UK, particularly in the North of the country and in highly Muslim populated areas.
However, it's changing.
It's not uncommon for parents to merely provide an initial introduction these days. After that, the potential couple meet in a public space in order to talk, ask questions and determine if they would like to take the conversation further. If there is a connection, the families meet.
Is it Halal to meet alone?
There is an important Hadith from the prophet about a boy and girl meeting alone.
The Prophet of Islam (peace and blessings of Allaah be upon him) said: "No man is alone with a woman but the Shaytaan will be the third one present."

(Bukhari & Muslim)
This implies it is not ok to be alone with the opposite gender. Although, some scholars would agree that a public space does not count as being alone as there are others around you.
One approach is to have a family member or friend present but sitting in a different location, such as the other end of the coffee shop. This allows the pair to communicate freely while still being chaperoned.
A great talk on halal dating by Mufti Menk. He suggests involving a chaperone early on:
Don't be afraid to reach out to your wider family for support too. For example, a cousin, aunty or distant relative. Chances are they know people in their circles who are also looking.
Reach out to a marriage 'aunty'
We're not talking about a relative this time. The concept of an 'aunty' refers to someone who does the searching on your behalf.
How do Aunties work?
Each aunty has their own unique approach, however it usually follows the following steps:
Aunty meets you and/or your parents to learn more about what you are looking for
The aunty then adds your details in the form of a profile or CV
Aunty compares your profile with others and presents you with a list of matching profiles
You (or your parents) make contact with potentials
Where to Find an Aunty?
Finding an aunty is not always easy. Some advertise their services online like a business, while others list in networking and Whatsapp Groups.
If you are an Aunty, feel free to post a comment at the bottom of this post.
Sign up to a Marriage Bureau
A marriage bureau is an establishment which arranges introductions between people who want to get married.
Similar to the concept of an Aunty, a Muslim marriage bureau will take your profile and attempt to match with others.
The term aunty is usually for one person managing a small group. While the term marriage bureau may refer to an organisation who does the same work. But, there are no set rules – the terms can be used interchangeably.
Other terms include Muslim Marriage Service and Muslim Marriage Matchmaking.
Where to find a Muslim Marriage Bureau?
A list of UK based marriage bureaus to help you start your search:
How much do they cost?
The price plan varies by organisation. Some charge a monthly free (say £30 per month) while others base their cost on the number of introductions. Do ask questions before getting started in order to ensure there are no hidden costs or surprises.
Whatsapp Groups for Marriage
There is a huge network of Whatsapp groups for seeking a Muslim spouse.
Some of these are free while others are run by Aunties or Bureaus for a small fee. Links to these groups are often private however Meetup host Romana has created a Meetup group for this very purpose – a great place to start.
Whatsapp Group for Single Muslims
Don't be Afraid to try Your Local Mosque
Asking your local Mosque if they have a marriage bureau is a great idea.
Not all Masjids will offer this service and i've read many comments from people wishing their local Mosque would offer a Bureau.
Propose the idea!
There is nothing wrong with asking, either in person or via email. Perhaps the Mosque committee has never thought of the idea. It could present an opportunity to involve yourself with the community by setting it up… you never know… you might meet someone!
It's 2021. Why not meet through Social Media?
10 years ago meeting a stranger through social media was crazy, however it is now more common than ever.
Users post to the world through public accounts, chat in Facebook groups and even private message one another after meeting through #Hashtag searches.
Let's go through the most popular social media websites, highlighting ways you could use them to increase your network.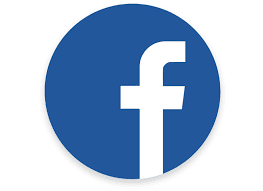 Facebook Muslim Marriage Groups
When I started university Facebook was new and mainly used by the youth. Fast forward 15 years and it has become a huge network used by people of all ages, including parents.
Try joining a Muslim Marriage group.
There are plenty of groups on Facebook, allowing users to discuss various topics of interest. Groups exist for the purpose of finding a Muslim spouse, simply search the group section on Facebook.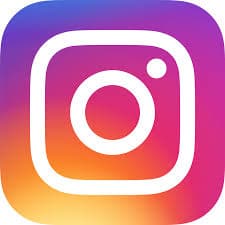 Instagram Networks
Instagram is a popular photo sharing app owned by Facebook.
Active users will know how easy it is to find new people via the app, whether it's through searching hashtags or following relevant accounts. You could chat to users over the app, in hope you will find your ideal partner.
But bear in mind not everyone on Instagram is looking for marriage.
Another approach is using the app to increase your network. Search for Muslim marriage Bureaus, marriage Aunties and increase ties with other Muslims who may have friends and family that are also searching for a partner.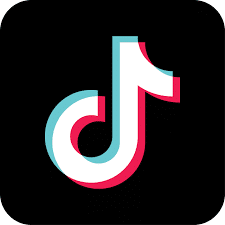 Tictok!?
Surprised to see Tictok listed on an Islamic site?
When Tictok first released it mainly featured teens and kids dancing in their bedroom, not the best place to go looking for a rishta.
However, Tictok has changed.
People use the app for many different reasons, such as seeking stock market advice or learning how to use Excel. Like Instagram, there is a live feature that allows you to broadcast to the world.
Be bold. Try something new.
Why not post a video informing others you are looking. Perhaps you will start a trend prompting the developers to build a more tailored 'dating/marriage video' feature.
Or simply use the app to increase your network of contacts. Tictok has an advanced algorithm that works out your interests and shows you more related content. Therefore, you only need to watch a handful of videos related to Muslim marriage and your 'For You Page' will be flooded with more.
One Muslim Tiktoker using the platform for Matchmaking is T_Imaan, her channel is aimed at Muslims who are serious about getting married.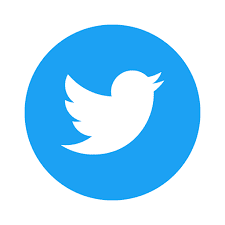 Twitter Hashtags
Twitter is all about short messages – Tweets.
Hashtags help find tweets from other users. Why not use and search for hashtags related to Muslim marriage?
#muslimmarriageevents #muslimmarriagepartner #muslimdating #muslimmatromonial
The above are likely to lead you to events, sites and apps that will help facilitate the search. However, you can also DM (direct message) users who express interest in finding a spouse.
Get out there and find a partner in the real world
Not easy during a pandemic – I know.
However after lockdown there will be many ways to find a partner in the real world.
But how?
Go Wedding Shopping… at a Wedding
Chances are you know someone whom had their wedding postponed during Covid. That means a huge wedding season is coming, and so are potential Muslim spouses.
How do I approach others?
Attend weddings with your friends and family and ask them to keep an eye out. If both sets of parents/guardians are present they might be able to get the ball rolling for you, by speaking to one another during the event.
Be tactical.
Most events have a seating plan. Before the wedding, ask the bride/groom to seat you on the same table as other single Muslims. It's much easier to interact that way, weddings can be long and so people are always looking for a way to kill time.
Sign up To Help At Charity Events
Helping a charity can be rewarding for many different reasons, and giving charity is a requirement for all Muslims.
"A charity is due for every joint in each person on every day the sun comes up: to act justly between two people is a charity; to help a man with his mount, lifting him onto it or hoisting up his belongings onto it, is a charity; a good word is a charity; and removing a harmful thing from the road is a charity."

(Al-Bukhari, Muslim)
We should not join charities for the sole purpose of finding a partner. However, if one has the right intentions then charities are a great place to look; full of inspired, active Muslims.
Chat to volunteers after an event, or before a planning meeting. This can lead to close friendship circles helping to increase your network.
What Charities can I Join?
There are plenty of British Muslim charities in the UK. Let's discuss the popular ones.
Penny Appeal organise events up and down the UK. For example, a Maher Zain concert or movie premier fundraiser.
Volunteers hand out donation forms, set up the chairs and help usher the crowd. On the less physical side, you can volunteer to help with their social media, website or create promotional material. Check out the Penny Appeal website to see a list of current vacancies.
Like Penny Appear, Islamic Relief is a charity that organise fundraising events for the British Muslim public.
The charity has been running since 1984 and is one of the most popular names here in the UK. Currently their volunteer positions are closed however these will open back up once the lockdown ends.
Another great charity, Muslim Hands offer fundraising opportunities for countries in need (such as Yemen and Syria).
In the past they have organised events such as sponsored winter walks and mountain treks. Volunteering for this charity helps get you out the house and mingling with like-minded Muslims.
Also known as the Ramadan Tent Project, Open Iftar aim to bring the community together for the breaking of the fast (both during Ramadan & Sunnah fasts).
During Ramadan the organisation sets up a marquee and offers free Iftar meals every day – you can imagine the amount of volunteer support required.
Volunteer tasks include helping to set up the tent, give out food, manage people and support promotional marketing.
It's a young crowd and therefore a great way to increase your network. They have moved over to virtual Iftars during the pandemic so there are still opportunities to get involved.
Ramadan Radio Stations
Almost every major city in the UK has a Ramadan radio station.
Every year Offcom offer STRSLs (Short-Term Restricted Radio Licences) open to all community groups. Muslim groups, such as Mosques, will apply for a licence providing them with an opportunity to broadcast a radio station for the month of Ramadan.
Volunteer opportunities include presenting, production, marketing and research. The best thing about a community radio station is the opportunity to meet other Muslims within your own community.
Take Ramadan FM in Milton Keynes as an example. The community is diverse and made up of people from different age groups. There is a real buzz once Ramadan FM gets going.
Try Work or Uni
Almost every University has an Islamic Society – often referred to as an ISOC. Islamic societies can be a great place to meet Muslims of a similar age.
Some workplaces offer similar societies, although it's less common. Networking opportunities are still possible through work projects or networking over lunch.
Meet Your Partner on This Very Webpage
If you're single and reading this blog, chances are others are doing the same.
Why not post your details in the comments section below? It's moderated on a daily basis.
You could create a new email address, and only give out your personal address to those who you connect with. You can also post links to your marriage profiles from the sites mentioned above, increasing visibility.
Know someone who needs to read this post? Why not share it with them.
Good Luck in your search!