Imagine travelling around the UK with a Lota in your handbag. Or, leaning back on your convertible prayer mat. Amazon has some amazing Muslim products on sale, and many of us (including myself) never knew they existed.
So, I put together a list of the top 7 Muslim items on Amazon right now.
Let's go.
And don't forget to share the list with a friend who needs it most.
Conventional Lotas are boring and hard work. However, the Japanese have invented a perfect solution. The Travel Bidet (or Travel Lota as we call them).
It's a simple yet effective design. Simply fill the bottle with water, screw on the cap and squeeze. The harder you squeeze the more powerful the experience.
Furthermore, the Lota can be transported with you or you may decide to replace your conventional model with this version.
I have already replaced every Lota in my home with this bottle version. Having tried a number of travel Lotas, I found the Happypo XL to be the most effective model.
I was at the Cambridge Central Mosque for Jummah prayer the other day, and I noticed something strange about the man in front of me.
What was so strange?
He appeared to be leaning back on his own prayer map.
How is this possible?
Simple, he had purchased the Amiao Folding Muslim Prayer Rug.
As the name suggest, it's a folding prayer mat that also acts as a backrest.
In fact, I watched the whole process take place. After completing his prayer, he lifted the back of the prayer mat into an up-right position, and simple leaned back.
Therefore, perfect for people like me who struggle to sit on the floor for too long. I can know arrive early and enjoy the entire Khutbah without experiencing back pain.
The Amiao version is quite expensive, but seems to be the best in quality and a lovely teal colour.
Buy the Amiao Prayer Mat on Amazon
Ask your child to prayer Salah and they might struggle to find motivation. So, ask them to play with their interactive prayer mat instead?
Suddenly praying becomes fun!
The Kids prayer mat, from My Salah Mat, is a mat with a number of buttons and symbols. It reads Quran for your child so they can learn how to pray.
Furthermore, the mat teaches about Wudu, Adhan, Duas and timings.
Additionally, it comes with a free booklet and speaks in over 15 different languages (including English).
The Pocket prayer mat might not be the most exciting item on the list. However, it's the most important for the current climate.
Lockdown and Covid restrictions has meant we are required to bring our own Prayer Mat into the Mosque. But, carrying around a large rug after Jummah is not ideal.
Therefore, try a pocket size prayer mat.
Furthermore, each mat comes with it's own compass so that you can truly use the earth as a place of worship.
Buy the Pocket Prayer mat on Amazon
When praying outside, it's easy to place a prayer mat or jacket on the floor.
But, they are not comfy.
Your knees can take a hit when going down into Sujood.
So, try a padded knee mat.
I carried around something similar when travelling to Hajj in 2019. In fact, our tour company Dome Tours, provided us with yoga mats to use for prayer. They were a big hit!
Everyone was asking where we obtained the mats from, and wanted to buy their own. Unfortunately, Dome had them purpose made for us via Hajj Pro. However, you can buy a similar item on Amazon.
An essential read if you're currently trying to get married.
Halima Khatun has written a hilarious and emotional story of her journey to getting married using the arranged method.
You will laugh alot and cry a little, is the tagline. And according to BBC Asian Network, the book is "Rebranding Arranged Marriages".
A preview of the book is available on Amazon.
We have also written a guide on 'How to find a Muslim Spouse', for those to whom it may benefit.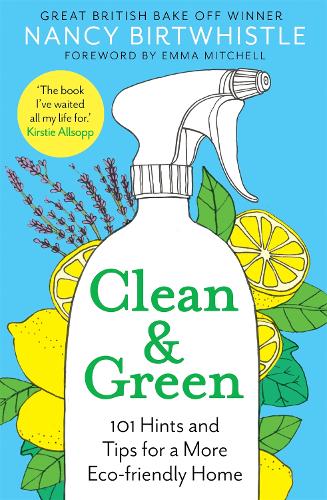 View the book preview on Amazon
Technically not a Muslim product. However, being clean and green is a huge part of our Sunnah. Therefore, this book had to make the list.
It's written by former bakeoff winner Nancy Birtwhistle. She provides tips and tricks on how to clean the house while keeping to eco-friendly guidelines.
For example, she has a section dedicated to tips for cleaning the oven. And gives her own formula cleaning product.
View a preview of the book on Amazon, and then decide if it's right for you
This one might raise eyebrows. A Muslim Christmas T-Shirt was unheard of until now.
This T-Shirt makes a perfect gift for a fellow Muslim. It's a way to identify oneself as separate from the festival, while still 'taking part'.
If you're taking part in a secret Santa and find youself buying a gift for a Muslim, this might be the perfect choice.
So, which of these items are you looking to buy? Share this post with anyone who may benefit. And please leave a comment below.